Advertisement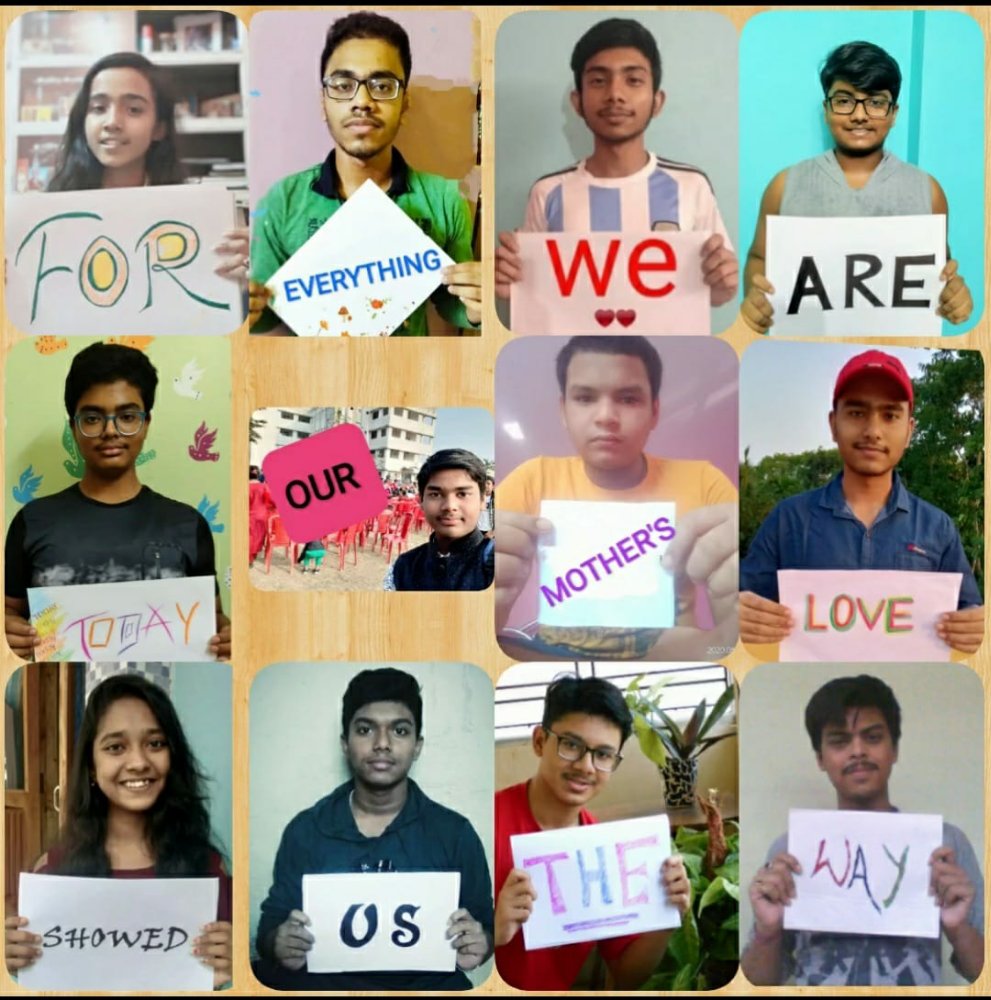 Sting Newz Service/ Press Release: On the 10th of May 2020, on the occasion of International Mother's Day, the students of Krishnagar Public School, Nadia appreciated the contributions of their mothers and other motherly figures in their lives on the virtual platform.
The students of the primary section of KPS shared special video messages for their mothers.
The senior students, however performed special acts to make their mother feel special on this day. Some prepared handmade cards and artworks to express their love and respect for the mothers, while others recited poems, sang songs, or cooked the Mother's favourite dish to bring a smile on the face of most important women of their lives.Our Faculty members, Ms Paramita Garai, Mrs. Jonaki Gupta took initiative to compile the messages, artworks and performances into a single video and released on YouTube for the public to see. Watch video here: https://youtu.be/mgczDJbiUbM.
The students gave their heart and soul to the performances to make their mothers feel special on the special occasion. Preparation of Dalgona Coffee by a student of Class II B, Parnava Saha for her mother really surprised everybody.
Advertisement
The school believes that this is their way a of celebrating and recognising the contributions sacrifices of all mothers around the world.The program was shared on the national forum and gathered much appreciation from Principals and Educators from across the nation. The efforts made by the little students to pay tribute to their mothers became an instant success amongst some of the most renowned educationists in the country who showered words of praise for the young kids.
In the later half of the day, another video was released by a member of IPN (Indian Principal's Network) on YouTube as a Mother's Day Special messages by some experienced Principals of the country for the wonderful mothers of the world as 'Principal's Ke Man Ki Baat' where our Principal, Dr. Sankar Prasad Dutta also contributed.
Watch Video here: https://youtu.be/4UWXy7VZhEs