Advertisement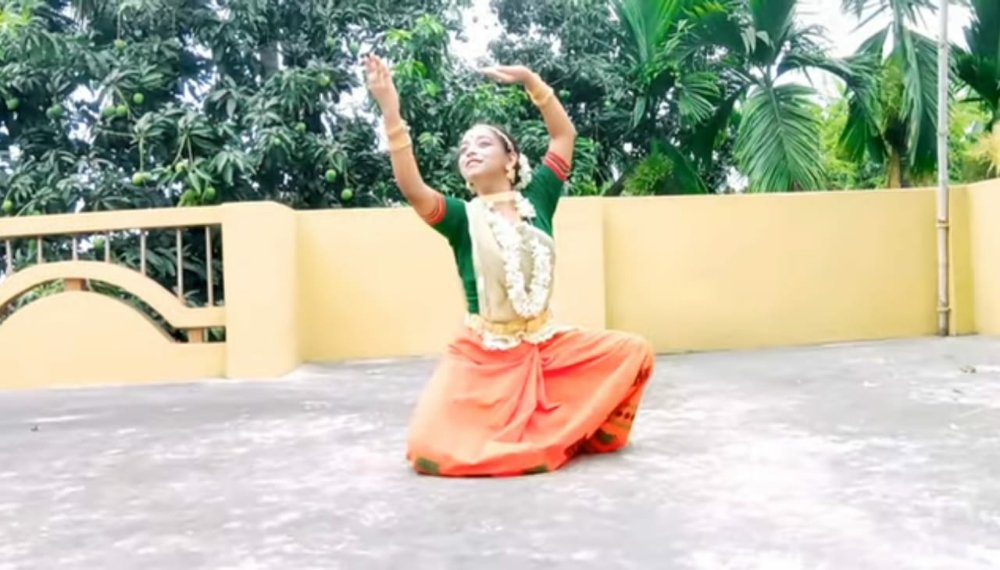 Sting Newz Service/ Press Release: The last 8th of May marked the 159th birth anniversary of Nobel Laureate poet Gurudev Ravindranath Tagore. Krishnagar Public School, Nadia observed this day with much enthusiasm, fervour and aplomb. The performers varied from pre-primary section to the senior secondary level. The students paid rich tribute on Gurudev's birthday by offering dance, singing melodious songs, reciting poems and recitals from his repertoire.
Being stuck in the confines of the homes due to the pandemic, the school used the virtual platform to pay their tribute.
Students of different age group participated in the program to show their regards and respect to the noble laureate, who has compositions to face and accept all situation that human race may come across, through their recitation, song, dance and musical presentation.
The students were asked to shared videos of their performances paying tribute to the great poet. The students rehe arsed for the program for a couple of weeks under the guidance of their teachers who tried to help and guide the students through the digital media itself before submitting their final performances.
Advertisement
The teachers too contributed by stitching the students' performances together by a well-knit script. The final program being bilingual, was conducted by Headmistress Ms. Indrani Bhattacharyya in English while Mrs. Sougata Ghosh and Mrs Ankita Dutta of the Bengali Department provided voiceover for the Bengali script. The program also included garlanding of Tagore's portrait by Principal Dr. Sankar Prasad Dutta, introductory speeches by the Director, Mr. Amitava Guha as well as the Principal and a concluding note by Vice Principal Mr. Ramesh Agarwal.
Later, on the day of Rabindra Jayanti the performances were released as a compilation on YouTube (Watch video here: https://youtu.be/ntro0Zz2a6c.
Nilabhra Guha, a student of Class IX in KPS, took the challenging task of compiling and editing the entire video and uploading it on YouTube.
The program was an instant success and was appreciated by several educators and Principals, teachers and students from other schools who were invited to join as an audience.
Many parents also expressed their appreciation for the entertaining yet educating programme and some even thanked the school for continuing to promote our rich cultural heritage even in the face of the crisis.