Advertisement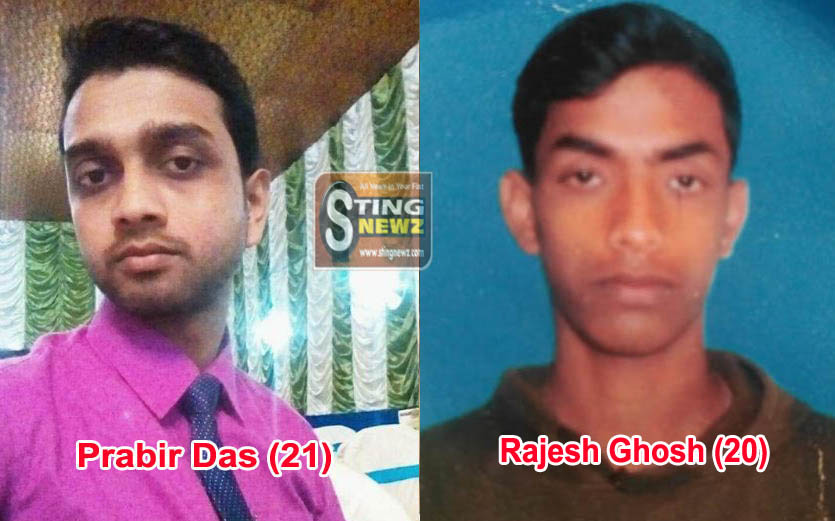 Nabendu Bhattacharya, Sting Newz Correspondent, Nadia: Out of two missing college students at Nakashipara Patuli Ghat in Nadia, police rescued one body on Saturday morning, a police sources said. He was identified as Prabir Das (21). The search for the rest Rajesh Ghosh (20) has been going on.
Prabir Das was a resident of  Bethuadahari Paschim Jagadanandapur area of Nakashipara in Nadia. He was a student of of B.A second year in Bethuadahari college.
Prabir and Rajesh went to Ganga's Patuli ghat following immersion of Durga Idol of their club 'Aamra Sabai', situated at Bethuadahari Paschim Jagadanandapur. Prabir's clothes and mobile phone were found on the bank of the river.  His body was fished out on Saturday morning.
Advertisement
On the other hand, Rakesh Ghosh (20), a student of BA first year in Bethuadahari college went to Ganga with other members of their club for the immersion. Accidentally he slipped into the Ganga and went drowned on Friday night .
Police and local administration arranged for search with speed boats on Saturday morning. While body of Prabir found, Rakesh remained untraced still Saturday evening. The body of  Prabir Das was sent for autopsy.