Advertisement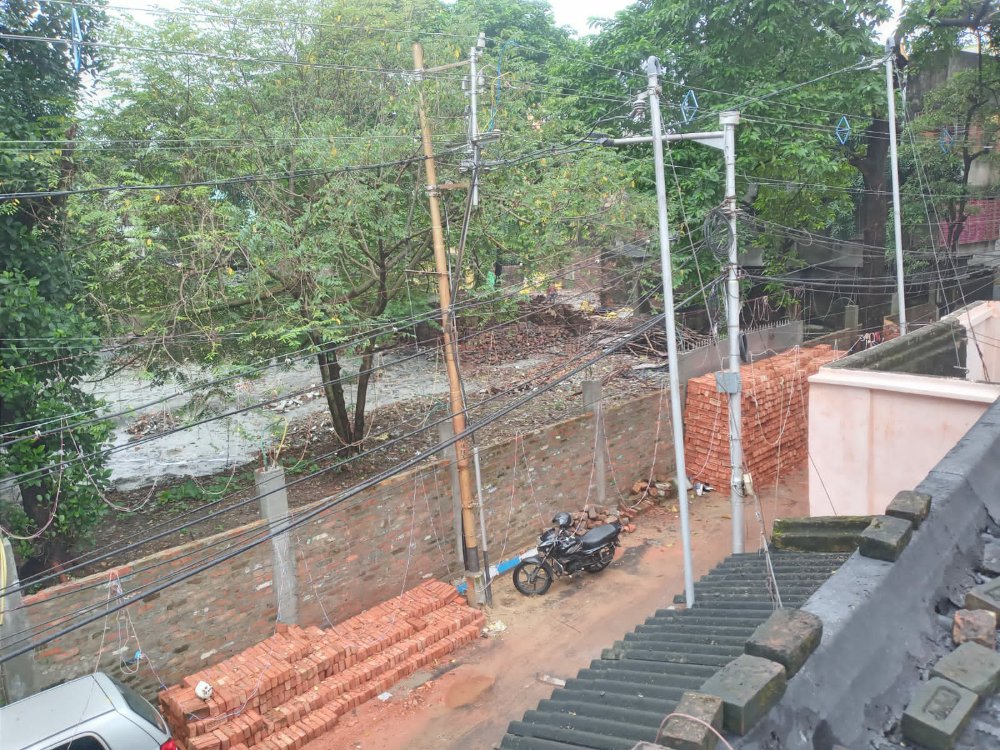 Sting Newz Service: A Kolkata Municipal Corporation (KMC) official lodged a complaint with Beliaghata police station against an unknown promoter for trying to fill up a water body at Beliaghata.
Police sources said, the suspected promoter was identified as Raju Naskar.
According to police sources, Raju Raju illegally had set up boundary walls across the water body which is approximately of 14 kathas.
It is reported that some good citizens informed the KMC officials after seeing the boundary wall across the water body. The information also went to the ears of KMC chairperson Firhad Hakim.
Advertisement
After that Partha Sarathi Chakraborty, an executive Engineer, Environment and Heritage, KMC lodged an FIR (FIR No. 156, Dated 16.09.2021) at Beliaghata police station.
A sources said, KMC officials had complained to police after KMC chairperson Firhad Hakim had instructed them to do so. The FIR was based on violation of West Bengal Inland Fisheries Act 1993 (Amnended).
Local police has started an investigation.