Advertisement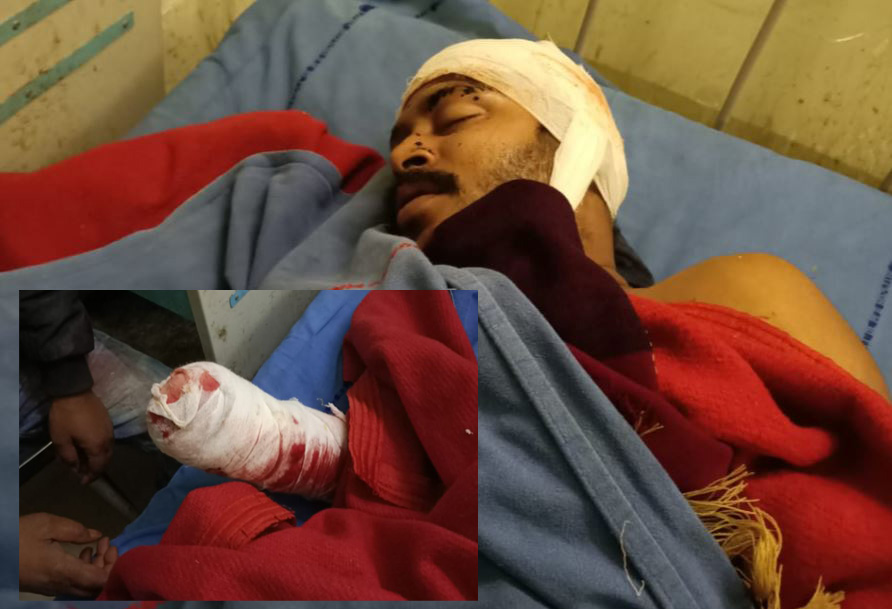 Sting Newz Service: While he was returning home, some miscreants attacked a BJP booth President Ratan Barman (35) of Shimurali – Nirmal Pally under Chakdaha police station area in Nadia along the gate of his home on Saturday night and cut down his right wrist after he turned unconscious from their beat up. Police said that it was looking into the matter but received no complaint till evening. BJP MP, Ranaghat Jagannath Sarkar blamed TMC for the happening but TMC sources refuted it. BJP blocked a local road on Sunday morning in protest the atrocity.
It was around 10 pm. on Saturday. Ratan was returning home from nearby market place. He is associated with fish trade and allegedly a pawn broker. The home is around 100 yards from the market. He was on scooty and along gate of his home. While he was opening gate, about three persons attacked home from back . His wife Tithi said," When he reached the gate, some miscreants caught him from back, hit him on head and then hit with sharp weapon at random and pushed fingers to his eyes. He collapsed to injuries. He fall down on ground with unconsciousness. Then the miscreants cut off his right wrist and fled the spot."
Advertisement
The locals took him to Kalyani JNM Hospital directly.
MP Jagannath Sarkar, who came to visit him in hospital on Sunday evening said, " The TMC miscreants wants to create terrorism many where. They tried to do the same at Shimurali and that is why cut down his wrist. On Friday night, the TMC musclemen threatened another BJP booth President of that area and left white cloth for his wife. They then attacked Ratan."
Refuting the allegation, TMC leader Bani Kumar Roy said, "None of TMC involved in this case. TMC does not do the politics of  violation."