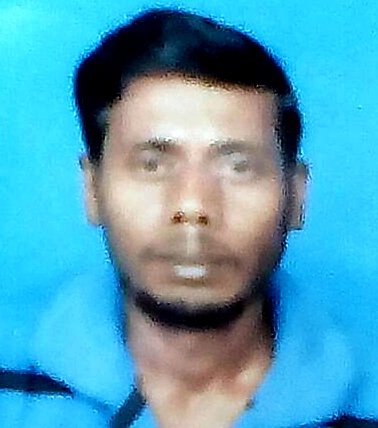 Sting Newz Service, Tehatta, Nadia: A youth was hacked to death by his neighbour as he was not agreed to allow sitting for a drinking party before his home. It happened at Natna- Uttarpara village under Tehatta police station area in Nadia at around 8.30 pm on Friday.
Police said that the victim was identified as Paritosh Bairagya (36). Accused neighbor Shibaprasadh Ghosh was absconding since the incident, Tehatta police sources said. Following the complaint of his family, police was in search of him.
Victim Paritosh Bairagya, a constructional worker was known as a good boy at his neighborhoods. A sources said that since long accused Shibaprasadh had been proposing the wife of Paritosh for illicit relationship. He was warned for it a several times.
At this situation, Shibaprasadh wanted to arrange for a drinking party at the home of paritosh on Friday night. Poritosh strongly opposed it. It caused an altercation. Subsequently Shibaprasadh hit Paritosh with Sharpe weapon at random and ran away. Wife of Paritosh raised alarm by shouting and the neighbors rushed.
They took seriously injured Paritosh to Tehatta hospital and later to Shaktinagar hospital in Krishnagar. As the condition got critical, he was referred to NRS Medical College. But on way to Kolkata he succumed to injurues around mid night.
Tehatta Police has initiated a probe following family complaint.