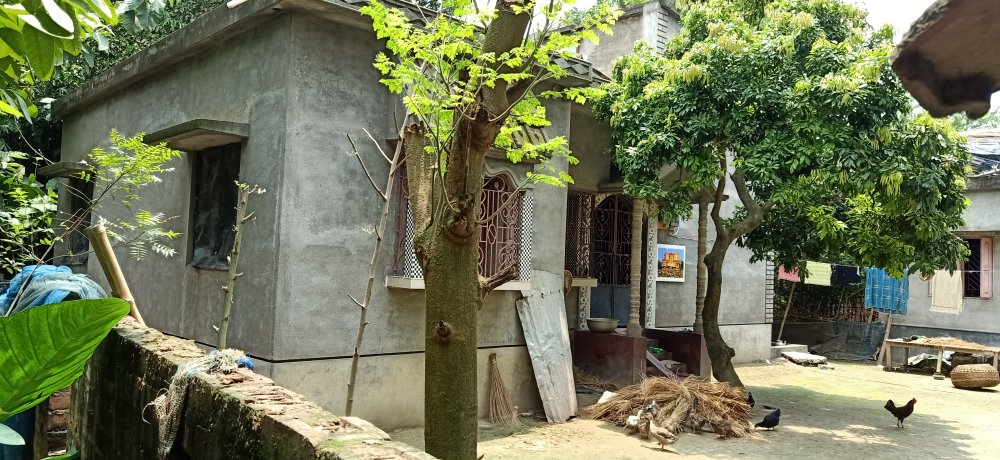 Sting Newz Service: The allegation of nepotism by TMC in Pradhan Mantri Awas Yojona (PMAY) Scheme took place at Khajuri village under Sadhanpara-2 Gram Panchayat in Nadia. Hekmat Ali Mondal, a taxpayer submitted a written complaint with Nadia DM and  Krishnagar-2 block BDO on Monday.
In his letter, Hekmat Ali Mondal of Khajuri village in Nadia's Krishnagar-2 block alleged that one of his neighbour Jahir Mondal holds a pucca house. He had enlisted his name in PMAY Scheme by misguiding officials of local Panchayat and other concerned officials. He tactfully showed them a kutcha house during enquiry. It too is belongs to him.
"He also applied his political power to get enlisted," Hekmat Ali Mondal, the complainant said. Even Hekmat enclosed a colour photograph of pucca house of Jahir Mondal with the complaint.
BDO Arabinda Biswas said," If it is found that he was not fit to get the house in PMAY Scheme, it would be cancelled and law would take its own course."
Sources said, Jahir Mondal is the elder brother to booth level TMC leader Sahir Mondal who once fought in panchayat election in TMC's ticket.
The areas goes under the limits of assembly constituency of South Krishnagar. Getting elected from here as MLA, Ujjal Biswas later on became the Minister of department of Correctional Homes.
Minister Ujjal Biswas raised his voice against nepotism. He said," There is allegations of nepotism. Our party does not support it."