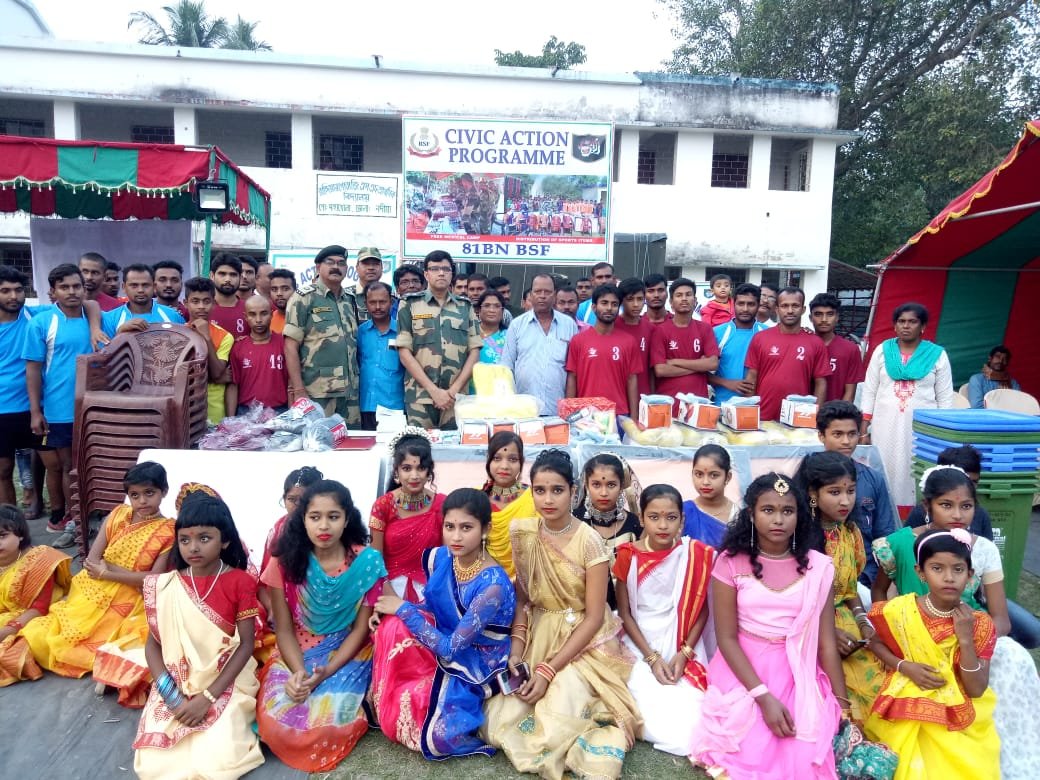 Samir Rudra, Sting Newz Correspondent, Chapa, Nadia: The civic action programme 2019-20 of ex 81 BN SHQ KNR was organised on Thursday. A volleyball competition was organised on this occasion in Indo-Bangladesh border.
The competition was held at Rangiyapota primary school ground in which five teams participated. These are Progoti club, Sadhin Club, Sabaj Club, Mahakola Young Star and team of Rangiyapota primary School.
Sources said, the Final match was played between Sadhin Club and Young Star Club. The match waz won by Sadhin Club.
After completion of the match, a cultural programme was also organised by the students of Rangiyapota primary School and Rangiyapota High School.
It is reported that during this, Mukesh Kumar officiating Comdt 81 BN, Ajay Sahai DC, Vinod Kumar AC were also present.