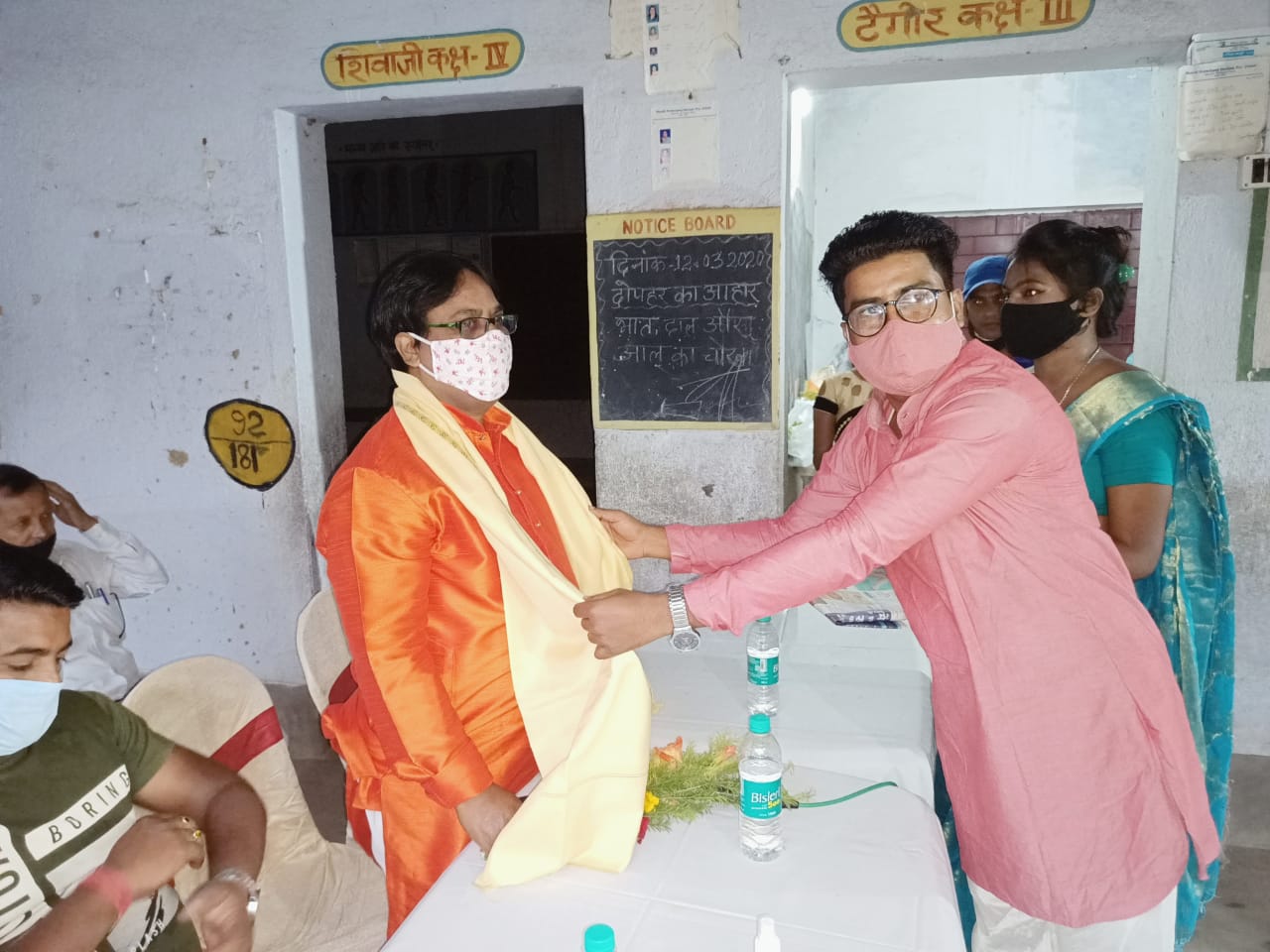 Sting Newz Service: Maha Dalit Parisangha, Nadia Unit felicitated 30 corona warriors, mostly the safai ( group D level ) workers, for their service to the covid -19 patients in Government hospitals and private health centres in recent past. They still have been serving in the same arena. The felicitation program took place at Munshi Premchand Harijan Primary school at ward 13 in Nadia's Kalyani on Thursday afternoon. Kartick Basfore, the President of aforesaid Nadia Unit said," In addition to 30 covid worriors, we also have felicitated a few Journalists for the same reason. Even we have handed over study materials to a number of poor students."

Since the corona pandemic grabbed the globe, the safai workers have been serving the patients amid the life risk. Raghunath Hela, National Spokesman and State President of the Organisation said, " The Physicians, Heakth workers, Police personnel and Journalists sometimes get their due respect as corona warriors but the lower level workers ( safai workers) are felicitated rarely. But they are most important wing in the fighting field against corona. We are proud by felicitating them."
Guest Banti Nandi, TMC Youth Vice President, Nadia also attended the program. He said, " The effort has make me aware about their contribution as Corona Warriors. I salute them and will keep the matter in mind to felicitate such workers in future."
Among other, Shankar Basfore, Madan Basfore, Shilpi Basfore, Mamata Basfore, Rittika Basfore and many other attended the felicitation program.
The program was arranged maintaining the social distancing. While all persons in the program were sanitized, everybody was given the mask.
The poor children were happy and glad getting the study materials.