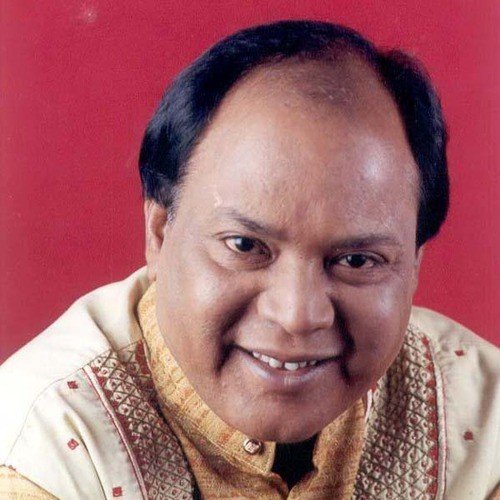 Sting Newz Service: Veteran Bollywood playback singer Mohammad Aziz died at the age of 64 on Tuesday evening in Nanavati Hospital in Mumbai.
"He was brought dead to the hospital at 3.17 pm. The body has left from Nanavati hospital for post-mortem," hospital officials told PTI.
The cause of death will be known after post-mortem, the hospital sources said. However, media reports claimed that he died of cardiac arrest.
Mohammed Aziz, who has over 20,000 songs to his credit, has sung in Bollywood, Bengali and Odia film industries. He has recorded several devotional Bhajans and Sufi songs as well.
Aziz, who was known for his love for Mohammad Rafi, started his musical career in Kolkata and then moved to Mumbai. His first big break came in with the film Mard, with the song Mard Taangewala, starring Amitabh Bachchan.
According to wikipedia, his nickname was Munna and his real name was Syed Mohammed Aziz-un-Nabi. He was born in Ashoknagar, West Bengal, India. Being an ardent lover of music and Mohammed Rafi, he started singing from childhood.
Aziz made his film debut in a Bengali language film, Jyoti. He came to Mumbai in 1984, with references from a producer's relative. His first Hindi film was Ambar (1984).
Aziz started out his musical career as a singer in the restaurant Ghalib in Kolkata. He got a break when the music director Anu Malik got him to sing the song Mard Taangewala for the movie Mard, starring Bollywood actor Amitabh Bachchan. People thought it was a Shabbir Kumar's song and the song became a hit and Aziz became a popular singer, and was patronised by leading music directors including Kalyanji-Anandji, Laxmikant-Pyarelal, Rahul Dev Burman, Naushad, O. P. Nayyar, Bappi Lahiri, Rajesh Roshan, Raamlaxman, Ravindra Jain, Usha Khanna, Anand-Milind, Nadeem-Shravan, Jatin Lalit, Anu Malik, Damodar Raao, Anand Raj Anand and Aadesh Shrivastava.
Aziz worked in the Odia film industry and has sung several Odia bhajans, private albums, and Odia film songs since 1985. Some of his Odia bhajans (Lord Jagannath's Bhajans) are famous. He has performed stage shows in India and abroad, and has been nominated twice for best male playback singer award. Mohd. Aziz was very close to Laxmikant Pyarelal; After Laxmi-Pyare, his career went down and other music directors took to other singers such as Kumar Sanu, Udit Narayan.
At his peak, he was considered an heir to Mohd. Rafi. He is one of the rare singers who can sing at the 7th note (saatwan sur) – example being his song, "Saare Shikawe Gile Bhulaa Ke Kaho". Laxmi-Pyare recognized his potential very early and repeated him in a lot of their movies.
He has done playback singing for famous actors such as Amitabh Bachchcan, Govinda, Rishi Kapoor, Mithun chakraborty and several others. In Bollywood, his duets with leading female singers like Lata Mangeshkar, Asha Bhonsle, Anuradha Paudwal and Kavita Krishnamurthy have been immensely popular, the latter two in particular. His collaboration with the musical genius duo Laxmikant Pyarelal has been most successful to the extent that he was considered an heir of Mohammad Rafi at his peak in the late 1980s and early 1990s.
This versatile singer has sung almost twenty(20) thousand songs in different Indian languages. Ha has recorded hundreds of devotional Bhajans and Sufi songs as well. Though he has gelled quite well with other female singers, but his duets with Anuradha Paudwal, Asha Bhonsle and Kavita Krishnamurthy have been most popular during most of 1980s and early 1990s and are still heard and watched even on youtube video channel. Some of the songs listed below are most lyrical and melodious, filled with sweetness and richness of Urdu poetry penned by the likes of Majrooh Sultanpuri, Anand Bakshi, Faruk Kaiser et al.
Some of his popular solo numbers are listed below:
1988 Teri Bewafai Ka Shikwa Ram Avtar Laxmikant-Pyarelal
1988 Aisi Apni Jodi Aisa Apna Pyar Ram Avtar Laxmikant-Pyarelal
1988 Mitwa Bhool Na Jana, Mujhko Bhul Na Jaana Kab Tak Chup Rahungi Bappi Lahiri
1989 Lal Do Patta Malmal Ka Lal Do Patta Malmal Ka Anand Milind
1988 Chand Gagan se Phool Chaman se Charanon ki Saugandh Laxmikant-Pyarelal
1986 Aaj Kal Yaad Kuch Aur Rahata Nahin Nagina Laxmikant-Pyarelal
1989 Saawan Ke Jhoolon Ne Nigahen: Nagina Part II Laxmikant-Pyarelal
1992 Aadmi Zindagi Aur Ye Vishwatma Viju Shah
1988 Aye Mere Dil Hardam Dua Kabzaa Rajesh Roshan
1990 Ae Mere Dost Laut ke Aaja Swarg Anand-Milind
1993 Tera Gham Agar Na Hota Dil Hai Betaab Laxmikant-Pyarelal
1993 Jo Karte Hai Ishq Mohabbat Dil Hai Betaab Laxmikant-Pyarelal
Some of his popular duets with Lata Mangeshkar are listed below:
| Year(s) || Song(s) || Film(s) || Composer(s)
1992 Khat Likhna Hai Khel Rajesh Roshan
1990 Bali Umar Ne Mera Haal Awaargi Anu Malik
1991 Main Hoo Khushrang Heena Ravindra Jain
1988 Ungli Mein Angoothi Ram Avtar Laxmikant-Pyarelal
1987 Naam Saare Mujhe Bhool Sindoor Laxmikant Pyarelal
1987 Patjhad Saawan Basant Bahar Sindoor Laxmikant Pyarelal
1989 Oh Soniye Garibon ka Daata Bappi Lahiri
1987 Jhan Jhannan Paayal Nazrana Laxmikant Pyarelal
1989 Aaj Subah Jab Main Jaga Aag Aur Shola Laxmikant Pyarelal
1988 Kahan aa gaye hum kahan kho gaye Kab Tak Chup Rahungi Bappi lahiri
1986 Mithi Mithi Sardi Hai Bhigi Bhigi Rate Hai Pyar Kiya Hai Pyar Karenge Laxmikant Pyarelal
1989 Yaar Tera Pyar Hai Meri Jaan Vijay Bappi Lahiri
1991 Jind Tera Naam Kar Di Pyar Ka Devta Laxmikant-Pyarelal
1990 Aye Mere Saathiya Awaargi Anu Malik
Some of his popular duets with Asha Bhonsle are listed below:
| Year(s) || Song(s) || Film(s) || Composer(s)
1986 Pyar Humara Amar Rahega Muddat Bappi Lahiri
1985 Aankhon Hi Aankhon Main Shiva Ka Insaaf R.D. Burman
1986 Main Deewana Na Jana Kab Kaise Mere Dil Main Ek Main Ek Tu R.D. Burman
1986 Aaya Aaya Pyar Ka Zamana Bhagwan Dada Rajesh Roshan
1987 Chhoti Si Hai Baat Koyi Nahin Jane Kaash Rajesh Roshan
1989 Pyar Se Bhi Zyada Tujhe Pyar Karti Ilaka Nadeem Shravan
1989 Roz Roz Aankhon Tale Jeeva R.D. Burman
1987 Tu Bhi Bekaraar Waqt Ki Awaz Bappi Lahiri
1992 Kuchh Ho Gaya Kya Ho Gaya Kishan Kanhaiya Rajesh Roshan
1989 Aa Aa Aa Bhi Jao Na Aag Ka Gola Bappi Lahiri
1988 Kitne Mausam Kitne Sawan Ghar Ghar Ki Kahani Bappi Lahiri
1989 Dil Kahin Kho Gaya Kasam Vardi Ki Bappi Lahiri
1988 Main Rahun Tum Raho Doosra Koi Na Ho Naseeb Apna Apna Laxmikant Pyarelal
1986 Jhar Jhar Behta hai humse kehta hai jharna Ek Main Ek Tu R.D. Burman
Some of his popular duets with Anuradha Paudwal are listed below:
| Year(s) || Song(s) || Film(s) || Composer(s)
1989 Maine Tujhse Pyar Kiya Hai Surya-An Awakening Laxmikant-Pyarelal
1988 Phool Gulab Ka Biwi Ho to Aisi Laxmikant-Pyarelal
1988 Patthar Ke Sanam Kuchh Bol Zara Watan Ke Rakhwale Laxmikant-Pyarelal
1988 Na Na Na Karte Karte Ikrar Kar Liya Ram Avtar Laxmikant-Pyarelal
1987 Kehde Zamane Se Nazrana Laxmikant Pyarelal
1990 Husn Ishq Ki Yeh Kahani Jawani Zindabad Anand-Milind
1991 Tere Chehre Ko Mila Rang Hai Meri Jaan Bappi Lahiri
1991 Teri Baahon Mein Jeena Hai Saugandh Anand-Milind
1991 Saawan Ka Mahina Aaya Hai Ayee Milan Ki Raat Anand Milind
1991 Dekhen Apni Kismat Mein Kaanta Ayee Milan Ki Raat Anand Milind
1989 Ab Dava Ki Jarurat Nahin Laal DopattaMalmal Ka Anand Milind
1989 Lal Dupatta Malmal Ka Lal Dupatta Malmal Ka Anand Milind
1989 Main Gul Hoon Kali Hoon Lal Dupatta Malmal Ka Anand Milind
1991 Aa Pyar Ke Rang Bharein Jeena Teri Gali Mein Babul Bose
1991 Meri Jindari Tere Haathon Mein Jeena Teri Gali Mein Babul Bose
1986 Behke Behke Yeh Jazbaat Aap Ke Saath Laxmikant-Pyarelal
1988 Tum Sochti Ho Shayad Hamara Khandaan Laxmikant Pyarelal
1988 Mere Mehboob Ruk Jao Hamara Khandaan Laxmikant Pyarelal
1992 Saari Duniya Pyari Meera Ka Mohan Arun Paudwal
1990 Shuru Ho Rahi Hai Prem Kahani Doodh Ka Karz Anu Malik
1990 Tumhein Dil Se Kaise Juda Doodh Ka Karz Anu Malik
1988 Log Jahan Par Rahte Hain | Pyaar Ka Mandir Laxmikant–Pyarelal
1990 Kaise Kate Din Swarg Anand-Milind
1991 Laila Ko Bhool Jayenge Saugandh Anand-Milind
(Source: PTI, NDTV, INDIATODAY, WIKIPEDIA)