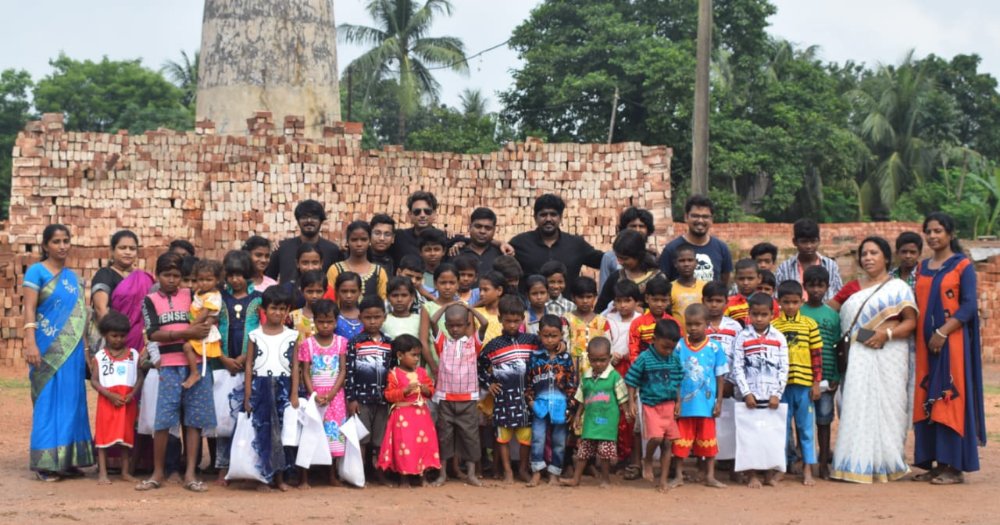 Sting Newz Service, Krishnagar, Nadia: Two organisations from Krishnanagar, in a joint venture, gifted new apparels to the kids from Shanti brick field on the occasion of Durga puja on Sunday.
These underprivileged kids from the brick fields are migratory in nature and stays in Krishnanagar for almost 9 months as their parents work in these brick kilns. They mainly come from the states of Bihar and Jharkhand in order to work in Krishnanagar.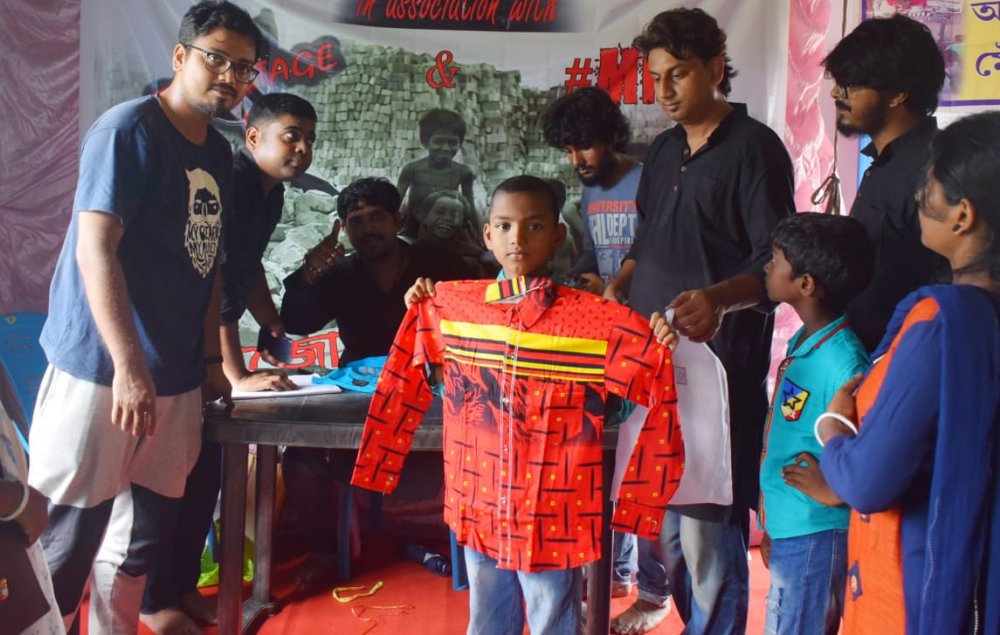 Krishnanagar Ghurni Educational Welfare Society is the organisation that looks after their studies during their stay in here. The two private organisations namely, 'Backstage' & '#MMG' consisting of a cluster of youths from the city itself took the initiative of providing new clothes to around 80 kids from these brick fields.
Sujoy Singh Roy, a member of both the groups said, "We take such initiatives every year before the pujas to support some underprivileged kids from across the town. This time we are glad to gift these kids who are in desperate need. Along the way we did find several supporting hands, who were more than enthusiastic in helping our cause. We would like to work for these kids in the future as well."
Needless to say that the kids are overjoyed with the new clothes for Durga puja.