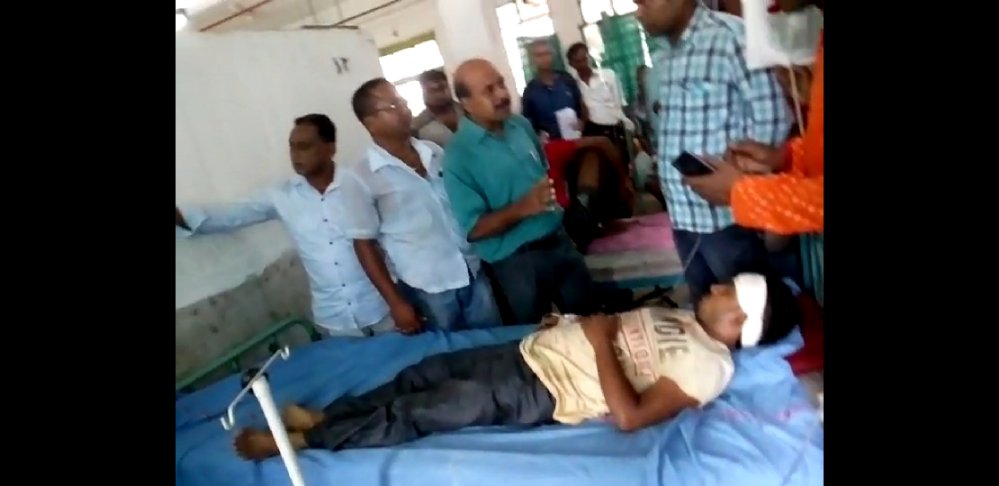 Sting Newz Service, Ranaghat: Two BJP workers were allegedly attacked by TMC goons. The incident took place at Fulia Mathpara under Shantipur police station in Nadia on Thursday night.
Sources said, a religious function was going on at Fulia Mathpara. There, a few TMC goons appeared before them and allegedly attacked on two BJP workers. Later they left the place. The two injured workers are Pradip Basak and Raju Basak. While Pradip Basak is a BJP booth president of 243 no. at Fulia, Raju is an active BJP worker. Both were now admitted Ranaghat Sub-divisional Hospital. Both got head injuries. Raju and Pradip claimed that the TMC goons attacked them with sharp weapon.
Manabendra Roy, President, BJP, Ranaghat South went to hospital to see the duo.
He said, "The soil moves gradually from the feet of the TMC. That's why they are creating terrorism at Chakdaha, sometimes at Bogula. We must protest it.
BJP sources claimed, a few days back these two BJP workers demonstrated before local TMC panchayet . That is why they were attacked.
TMC refuted the allegation.