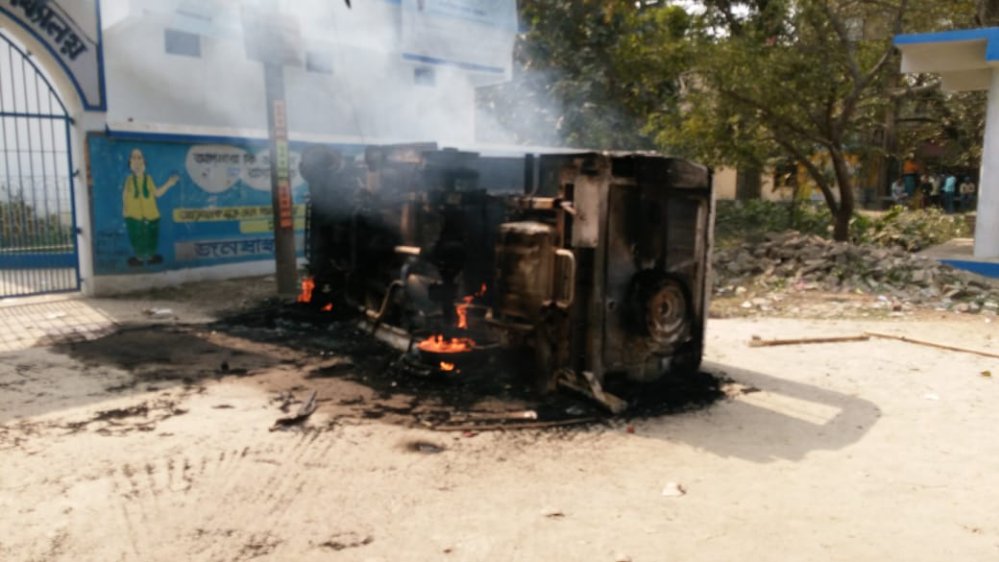 Sting Newz Service, Nadia: Alleging that the Police had reached on spot in a late, the irate mob set a police vehicle on fire.
It happened at Gopinathpur Karigarpara under Palashipara police station in Nadia on Tuesday morning, a police sources said.
A class 8 student at local Netaji Uchha Vidyalaya, Rana Molla (12) was hit by a tractor at Palashipara Gopinathpur at around 10.30 a.m. First, he was taken to local Hospital. Later, he was referred to Shaktinagar District Hospital in Krishnagar with serious injuries.
Then the angry locals blocked the road following the accident. It continued for more than an hour.
When the police personnel had reached on spot, the irate mob, about thousand in number, allegedly set police vehicle on fire alleging the late arrival.
However, police consequently controlled the situation.
Later on, the cops arrested the tractor driver, the sources added.