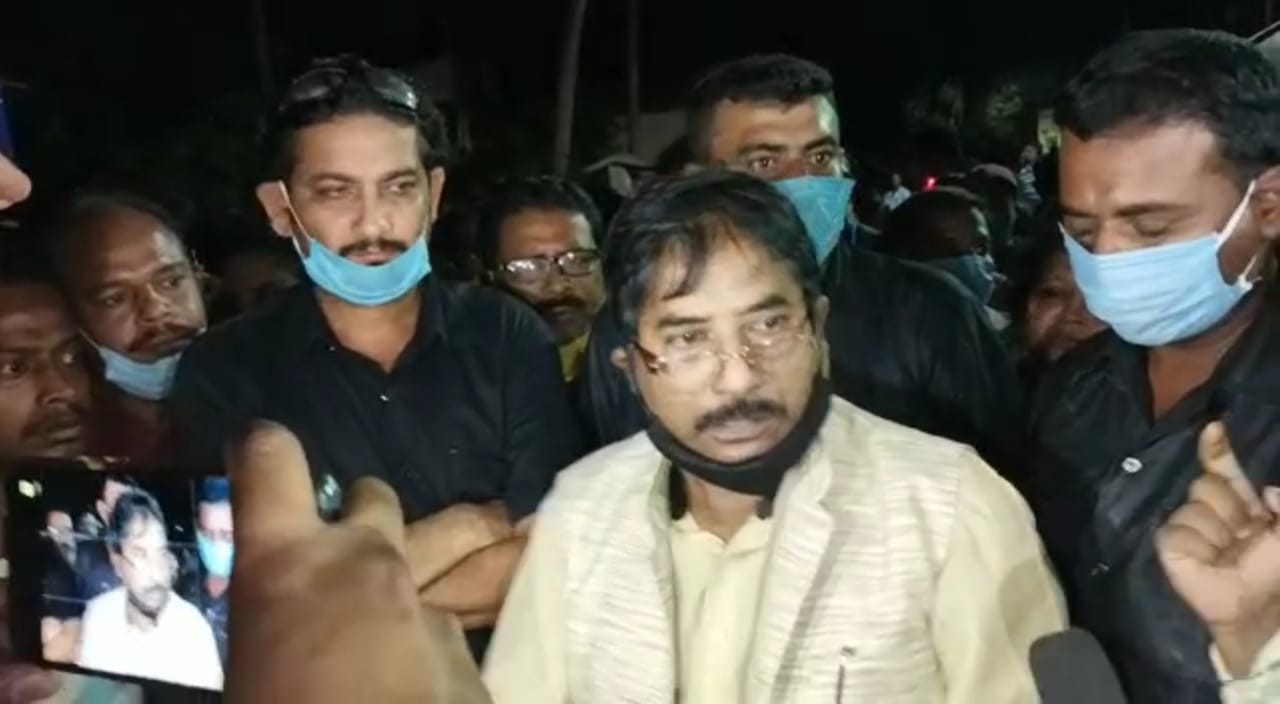 Sting Newz Service, Kalyani: Ranaghat BJP MP Jagannath Sarkar was allegedly attacked by TMC goons on Sunday afternoon. Jagannath Sarkar lodged a complaint with Kalyani Police Station this evening that when he went to meet the family of Gayeshpur victim, on way back some TMC men attacked and assaulted him physically.
According to Sarkar, the persons were with fire arms, one tried to hit him with a rod on his head. But he managed to remove his head.
Refuting the alligation, Nadia TMC spokes persons Bani Kumar Roy said, "It is the internal conflict of BJP. Everyone knows the conflict between Jaganath and Manabendra. He went to the area dominated by Manabendra, so the followers of Manbendra may attacked him. No TMC men involved behind the attack.
Here is that complaint copy: