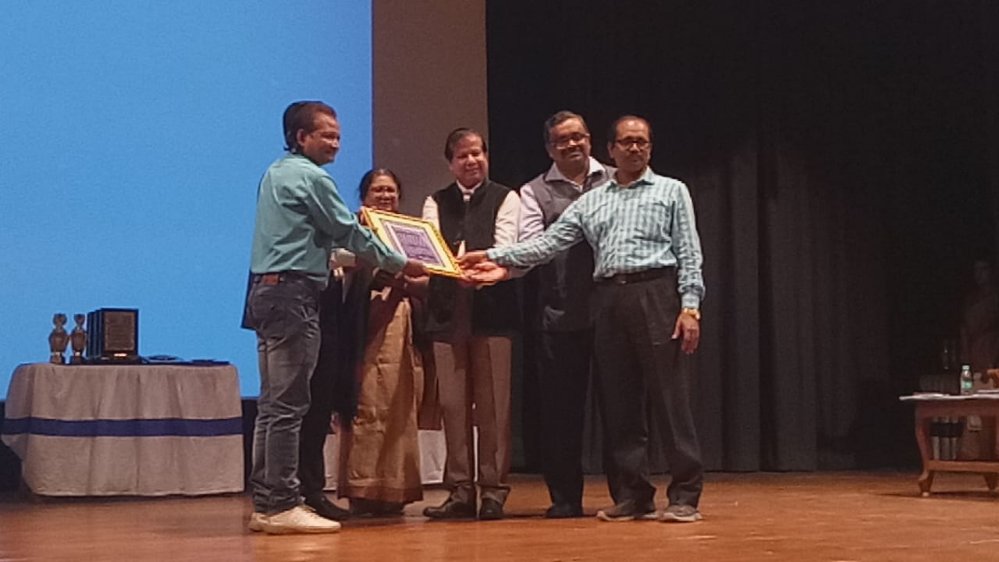 Sting Newz Service: Indian Journalists Association, Nadia Unit felicitated Shankar Kumar Ghosh, the Vice Chancellor of Kalyani University for his great contribution to the Educational World and for his efforts to inspire students to think in innovative ways. The function of felicitation took place at APJ Abdul Kalam Auditorium of Kalyani University on Saturday.
However, Vice Chancellor expressed his gladness after being felicitated by the Indian Journalists' Association.
The Journalists felicitated him with a flower bouquet, a memento and Certificate.
While Ashis Poddar, the Reporter of The Times of India rade out the felicitation certificate and handed it over to Vice Chancellor, Aajkaal Reporter Sukhendu Acharjee handed over the memento. Subir Das, Pritdin representative handed over the bouquet to VC.
The 3 day long Academic Festival of Kalyani University ended on Saturday. According to the Vice Chancellor, the festival targets to inspire the students to think in innovative ways. He demanded that it was the first of this kind of festival in any University in India so far.
However, side by side, the departments and offices of KU placed stalls with their own theme in addition to the arrangements of Health Camp and Food Court at university ground.
There was the lectures from ex Vice Chancellors, exports of various big institutions and established Alumni.
There were the cultural programmes of various departments in the each afternoon.
The students of University, its 20 colleges and 25 neighbouring schools were allowed to take part in the festival through various competitions and the prizes were distributed on Saturday.
VC Shankar Kumar Ghosh also inaugurated a web portal for Registration of Alumni.