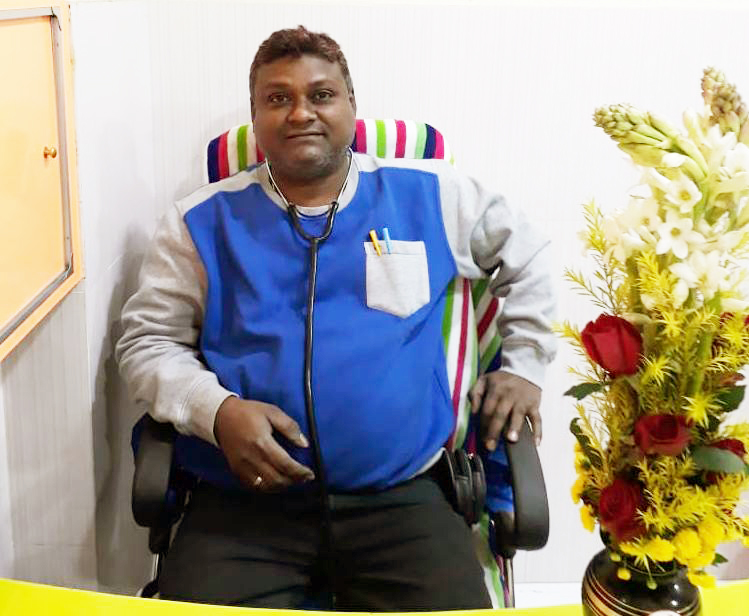 Sting Newz Service: In a rare surgery, a doctor operated upon a 14 years old girl, so that she could lead a normal life.
According to the doctor, while there was the uterus in her body, there was no trace of vagina of the girl since birth. Her season took place, but that was not coming out.
A 14 years old girl Shreya Das (name changed) of Nadia's Krishnaganj area often would suffer in abdominal pain. Her relatives with the girl were knocking the doors of several doctors in Kolkata for six months. Nobody can assure her of giving relief from sufferings. Finally, they went to the chamber of Dr. Bhabotosh Bhowmik. Dr. Bhowmik examined her and assured them that she can give her a normal life.
Dr. Bhabotosh Bhowmik took this case as a challenge in his service life. When he came to know that the girl's father passed away long ago and she belongs to a very poor family. The girl lives with her maternal parent's home after her father passed away. He became emotional. Then the kind hearted doctor spends lakhs of rupees from his pocket for her treatment.
According to Dr. B. Bhowmik, he made a shape of artificial vagina about  two and half months back and that was set up in the appropriate place of the body of the girl in Krishnagar Sadar Hospital. The girl was admitted for some days in that hospital. After that, she was released from the hospital and always took her under observation.
Dr. Bhowmik told the girl to take admission in Sadar Hospital again on last Sunday. Then doctor operated her on Wednesday and the operation is successful.
Dr. B. Bhowmik said, "After the operation, the girl is now well. From now she can lead a normal life as women do. She can be mother in future also. Today, I connected uterus with artificial vagina after creating a cannel through abdominal root. The operation took at least 2 – 2.30 hours. During the operation, three nurses and one anesthetist co-operated me."
Dr. B. Bhowmik claimed that it is a rare operation in district hospitals and there is a rare case in Bengal also. The total cost of this type of operation is 3-4 lakhs rupees.
Dr. B. Bhowmik said, "After knowing the economical condition of the girl's family, I bear all the cost, even its medicine and other equipments."
Nadia CMOH Tapas Kumar Roy said, "We are very pleased to give a new life to the girl. Now she get a complete womanhood and can lead a normal life. It's a great success in our District Hospital. This type of operation is the first time in our Hospital."
The girl's mother said, "I am very pleased now. He gave a new life of my daughter. Dr. Bhowmik is God for us."
It was reported that 45 years old Dr. B. Bhowmik hails from West Midnapore's Ghatal area. He brought up in a poor farmer's family. He is a kind hearted doctor and servicing for  16 years in this field. He helped many poor patients earlier. Poor patients consider him as their God.