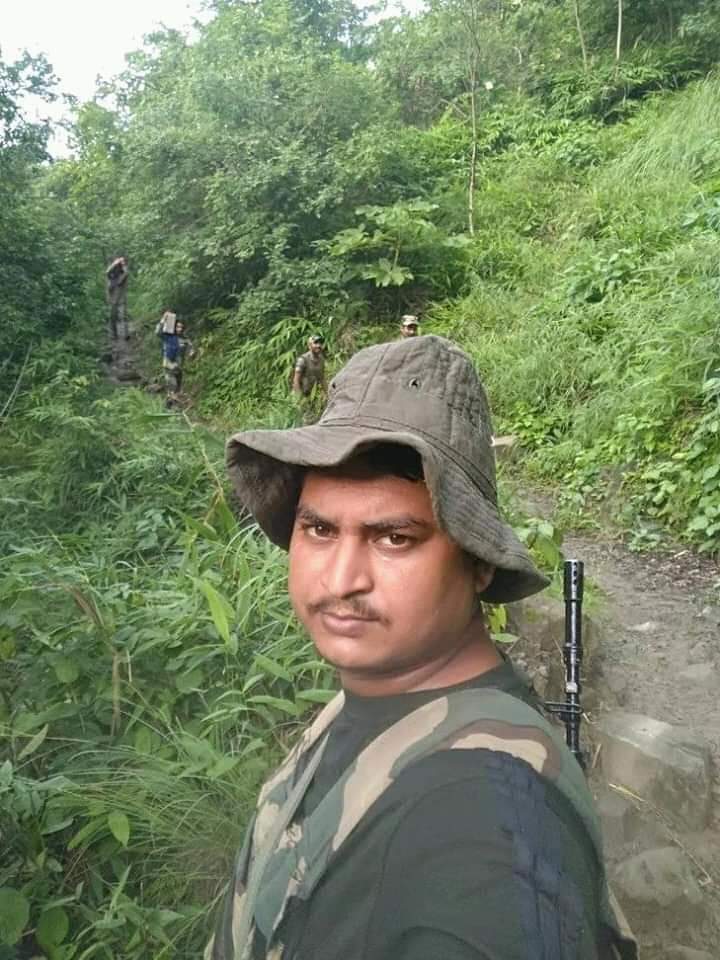 Sting Newz Service:  Prosenjit Biswas (27), a BSF jawan from Nadia was killed Pakistani firing while defending the LoC in Jammu and Kashmir's Rajouri district on Thursday at about 6:15 p.m. His body will reach his village on Friday night. Prosenjit Biswas was a resident of Baliashisha village under Hogolberia police station in Nadia district. He was posted in BSF, 126 No. battalion in Sundarbani Jammu.
It was reported that the Pakistani Army Thursday violated the ceasefire by resorting to unprovoked firing in Sunderbani-Nowshera sector in which Prosenjit Biswas was killed and another BSF man got injured. Both was rushed to army hospital there but Biswas was declared brought dead.
Prosenjit Biswas joined in BSF in 2013. He married with one Sumana Biswas in 2017. He has a son of one and half month.
According to his wife Sumana, Prosenjit recently came home on leave following child's birth.
Sumana said, "He came home on leave following our child's birth. My husband left for Jannmu on 16 November. Now our child Pratik Biswas is one and half month old. Pratik no more see his father in life."
Prosenjit's parents Mohan Biswas and Nandarani Biswas was crying on the porch of their home.
According to his father Mohan Biswas, Prosenjit took admission in Higher Secondery in local school, but completed. Before that he got two services, one in BSF and other is in Calcutta Police.
Father Mohan Biswas, a farmer said, "My son asked me which service he'll do. I told him as he liked. Later, he choice BSF service as he always wanted to do something for the motherland. Finally, he was killed.
The Villagers stated that the nation will always remain indebted to him for his supreme sacrifice. Prosenjit was a very sincere and good guy. He was a brave youth. After coming home on leave in everytime, he would meet his friends and relatives in the villages. After his death, a melancholic atmosphere has shrouded in the village.
Nadia administration sources said, his body may reach the village late on Friday night.
It was reported that a rich tributes were paid to the slain soldier Prosenjit Biswas at the Jammu frontier BSF camp at Paloura .