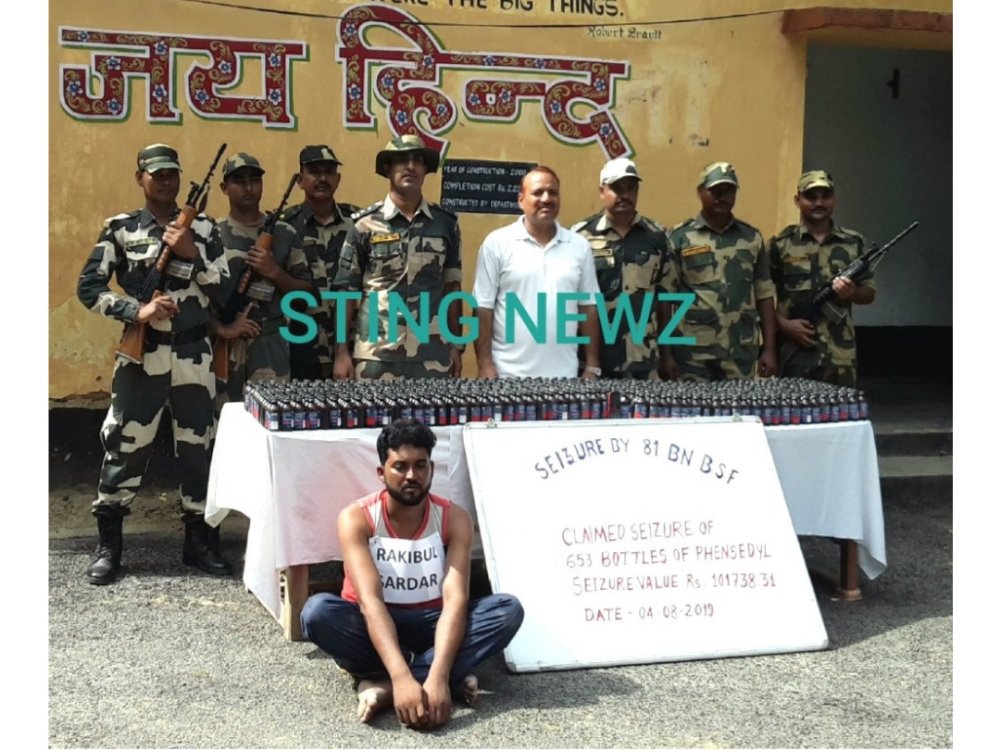 Samir Rudra, Sting Newz Correspondent, Chapra (Nadia): The BSF jawans of 81 batellion nabbed a man and recovered 653 bottles of cough syrup from along the Indo – Bangladesh border area at Mahakhola under Chapra Police Station area in Nadia on Sunday night, a BSF sources said. The BSF personnel also arrested a person in this connection and he was identified as Rakibul Sardar (32), a resident of Mahakhola. He subsequently was handed over to Nadia police.
On a tip off, the BSF jawans nabbed him on Sunday night. Allegedly he was trying to smuggle bottles of cough syrup to Bangladesh. There were 3 persons in the smuggling team.
Whenever BSF jawans chased them, two of the team fled away from the spot leaving the goods on ground. But BSF was success only to nabbed Rakibul Sardar.
According to sources, the seized goods was worth about rupees one lakh.
Consequently, the seized bottles and nabbed youth were handed over to Nadia police.
A BSF sources said," We are determined to stop all smuggling and we will take stern legal actions against persons nabbed for smuggling in future."
Some days back, this batellion had stopped a big consignment of smuggling at Hridaypur border.