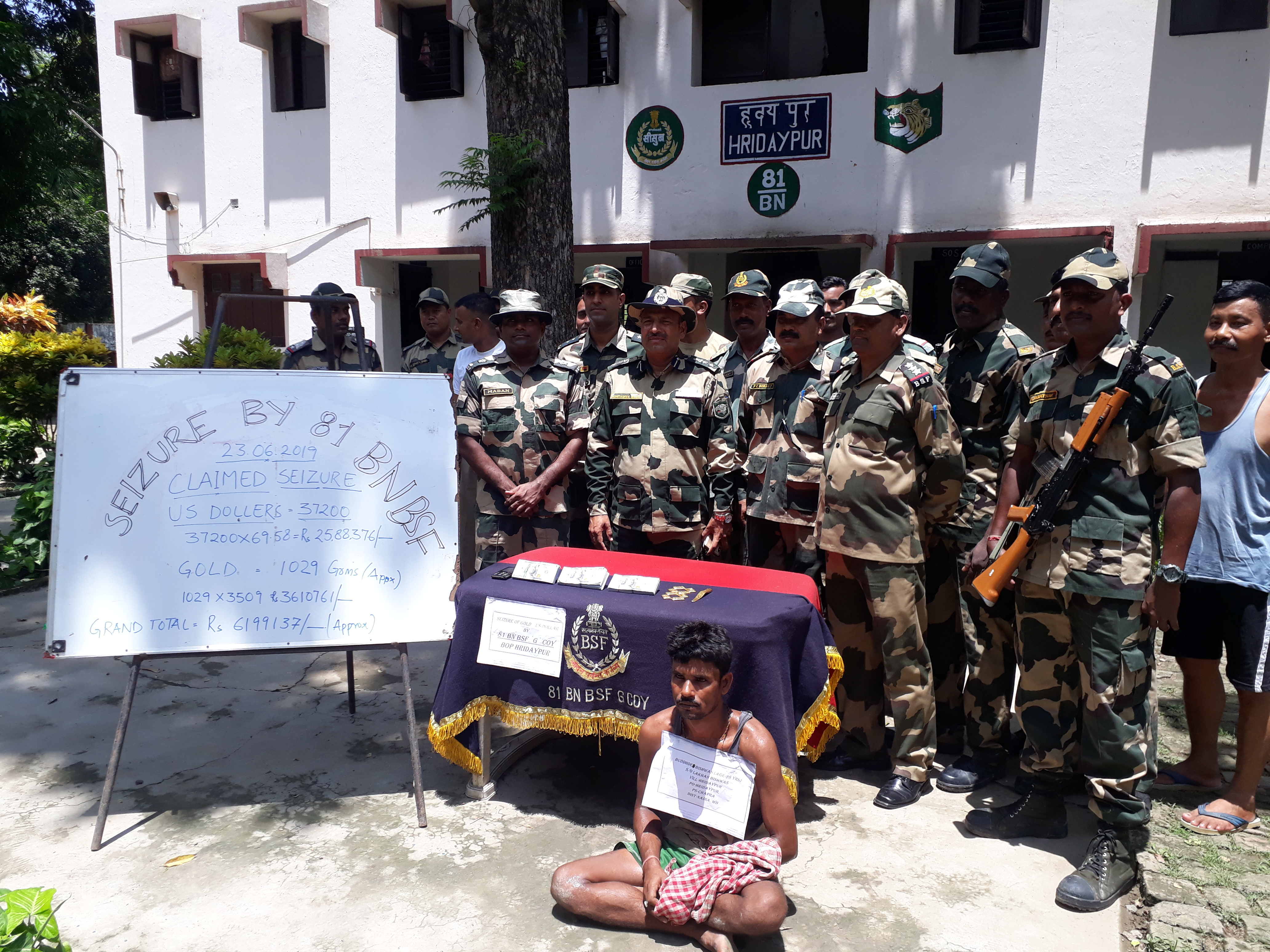 Samir Rudra, Sting Newz Correspondent, Chapra (Nadia): BSF of 81 battalion in Nadia achieved a great success when it caught a person red handed and recovered 8 golden biscuits and 1 butt of total 1 Kg. 29 grams and US dollar currency of 372 numbers each of 100 dollar. It happened at Hridaypur border under Chapra Police Station area in Nadia at around 8.30 am. on Sunday, Police sources said.
On a tip off, the BSF personnel were waiting at the said Indo-Bangladesh border area. One Buddhadeb Biswas of Chapra Hridaypur had been trying to smuggle a packet to Bangladesh along the border fence. The awaiting jawans caught Biswas red handed and recovered the golden biscuits and butt worth rupees 36 lakh 10 thousand 761 . The recovered US dollar was worth rupees 25 lakh 88 thousand 376.
According to BSF sources, it revealed through interrogation that Buddhadeb was working as a mere bearer and after delivery of the goods in Bangladesh he would get rupees 500-700. During interrogation he stated that a person of Chapra Bedberia had pushed him into this consignment.
BSF suspected that there was a big racket behind the attempt of international smuggling. The concerned investigation was initiated, the BSF sources said.
However, the recovered gold and dollars were handed over to Excise department.