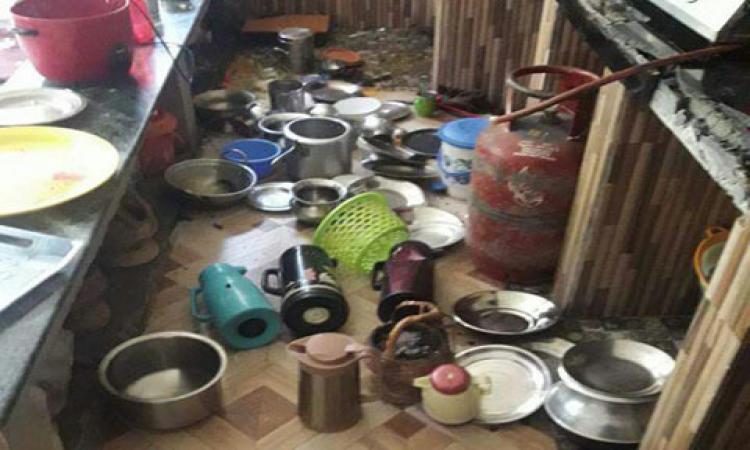 Sting Newz Service: Allegedly BJP ransacked about 7 houses at ward No. 9 of Gayeshpur Municipality under Kalyani PS in Nadia on Friday night. But BJP refuted the allegation and described that the attack was done by another group of TMC.
It was around 10 pm. on Friday when a group of miscreants attacked about 7 homes one after another.
The owners of attacked home alleged that they were locals and BJP workers.
The miscreants ransacked the window glasses, doors, shades, even kitchen.
One of family members of a ransacked home Pinki Mandal said," The miscreants first hurled 3 bombs. The area turned into dark. Then they started to ransack home one after another. BJP did it. BJP workers had arranged for a meeting and after that the attack took place."
Most of the attacked homes are of TMC supporters or workers.
Banalata Saha's gate of home was broken down. She alleged that the attackers were known and locals.
One Baby Debnath alleged the local Councillor was behind the ransack. She stays with her aged mother. They are poor. The miscreants ransacked their kitchen and damaged their food. There is no male at the home. Baby alleged that they had tried to set their kitchen on fire.
However, when they all blamed BJP, Manabendra Roy , President, BJP Nadia South said," BJP is not at all involved with it. It is the fractional feud of TMC."
He more said that there was an unrest in Kalyani College. TMCP hurled bomb and caused unrest. Now to turn the face to other side TMC did the act of ransack.