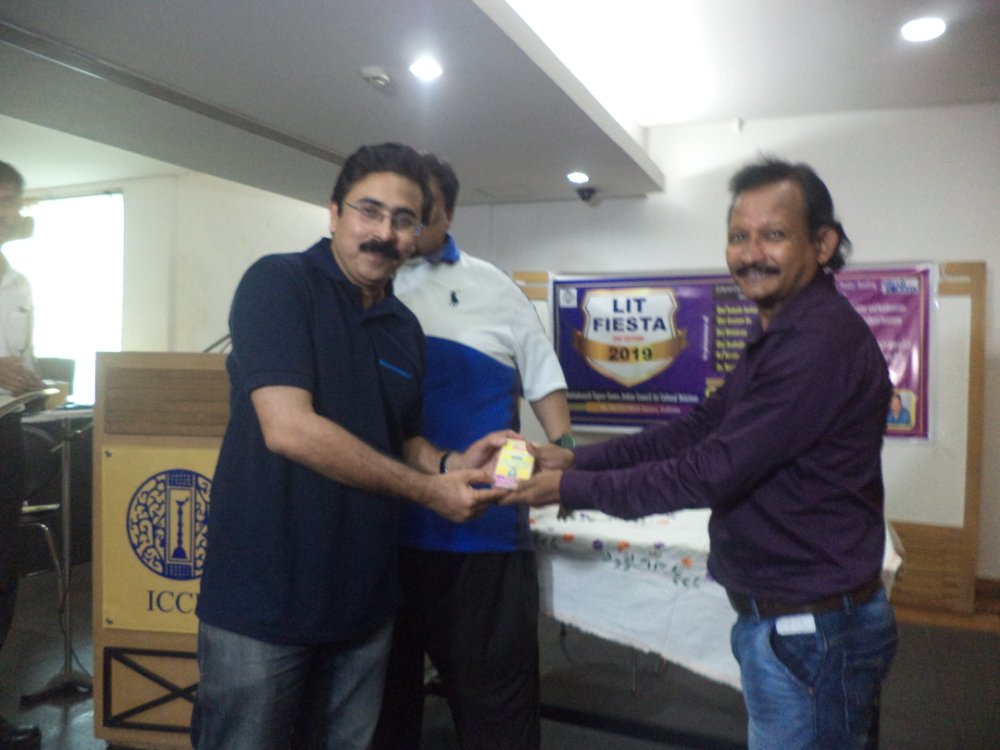 Sting Newz Service : 60 poets from 8 States who compose only English poems, took part in the Lit Fiesta 2019 ( second edition) occurred at Rabindranath Tagore Centre, Indian Council for Cultural Relations, Kolkata recently (on Sunday). It was Organized by Academician cum Author Rajdeep Chowdhury. A book of poems composed only by a group of female poets known as 'World of Women ' edited by Rajdeep Chowdhuri, too was launched in this Lit Fiesta. Chowdhury said," The city of joy witnessed the second edition of the grandeur event of distinction and matchless magnitude, depicting an imprint of extend celebration." It was a platform for budding English Poets.
The intention of the Literature Fiesta was to furnish a plinth for blooming poets as well as the prevailing Poets who participated and performed amid the finest of pioneering minds and flying colours, Chowdhury said. He also expressed the recurring need of such events to promote English Poetry in Kolkata and surroundings and inspire youth to pen poetry naturally.
Earlier, the first Lit Fiesta had taken place in October last year, Chowdhury added.
The fiesta ensured to be exclusive and one of its kind as it ensured an amalgamation of academicians, burocrates, musicians, students, research scholars, versifiers showcasing the essence of creativity and performing acumen at the identical plinth.
The event was a concoction of cultural creativity, book launch, invited lecture and poetry reading. All poets were felicitated and about 150 persons of versatile arenas attended the programme.
For the women fraternity of the world, an International Anthology of assorted poem titled ' World of Women' was released with the intent of emphasizing the significance of the efforts by innumerable women in diverse sphares of work.
The event was graced by Goutam De, Regional Director, Indian Council for Cultural Relations, Sushobhan Mukherjee, Chairman, Infosec Foundation and CEO, Prime Infoserv LLP and Journalist cum film maker Rhitobrata Bhattacharya.
While Goutam De emphasized the need of the this type of programme, Sushobhan Mukherjee encouraged the budding poets by reciting a number of self composed poems.
On the other hand Rhitobrata Bhattacharya said," Much proximity to various devices causing the loss of fundamental thinking. At this stage such programme, related to literature, will bring a new world." He also stated that most famous persons are agents of any political parties and there is the need of new faces.
A few Journalists also were felicitated in the programme including Rhitobrata Bhattacharya of Sadhana TV and Ashis Poddar of The Times of India.
Rajdeep Chowdhury said," Lit Fiesta is here to stay and soar."