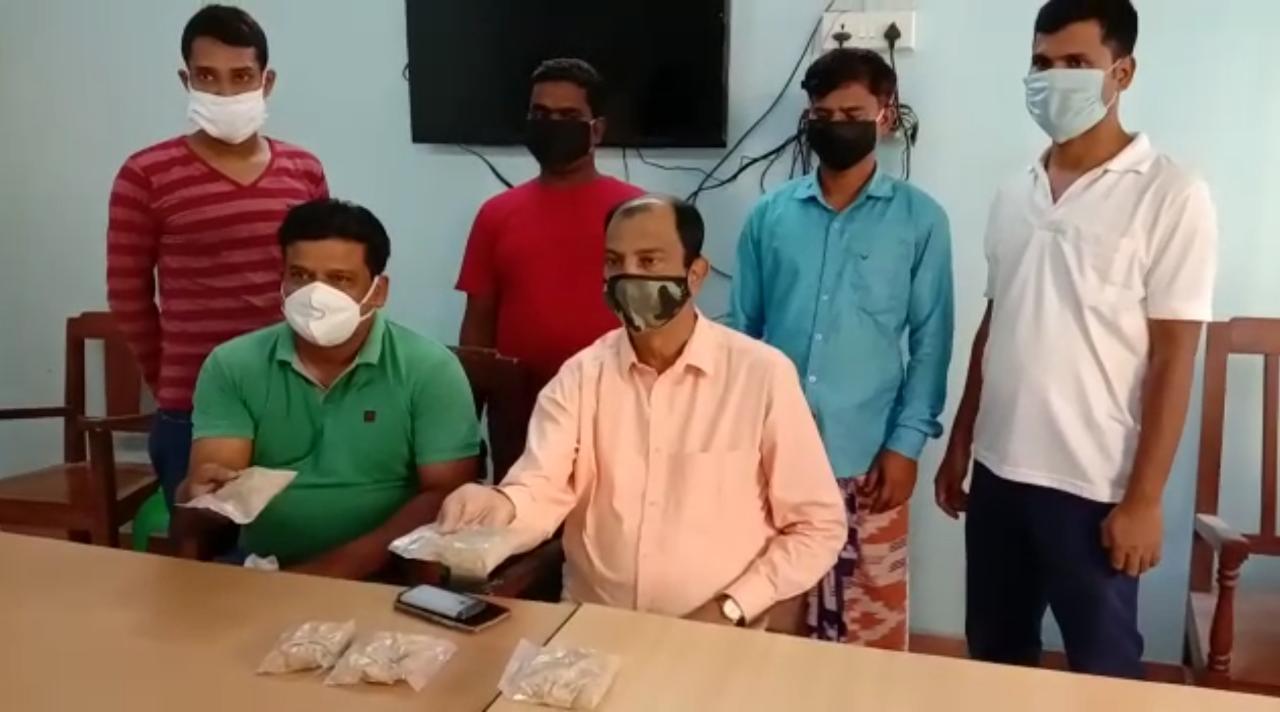 Biswajit Mondal, Sting Newz Correspondent, Malda : In a joint raid, STF and Malda Engrej bazzar police recovered 500 grams of brown sugar and arrested two persons. It took place at Susthani Crossing under Engrej Bazzar Police Station area in Malda on Wednesday, a police sources said. They were produced in Malda Court on Wednesday and taken to police remand for 5 days.
On a tip off, Engrej bazzar police and STF jointly raided at a place at Susthani Crossing and nabbed two persons. The teams recovered 500 grams of brown sugar from them. The duo were identified as Maniruddin Sheikh (28) and Moaddajur Mian ( 33).
A police officer said," On a sources information, we raided a place of Engrej bazzar PS area and arrested two miscreants for smuggling brown suger. Prima facie, we came to know that tge duo were carrying the consignment from Kaliachak to Balurghat."
Police will interrogate the two to find our the king pin of the racket.