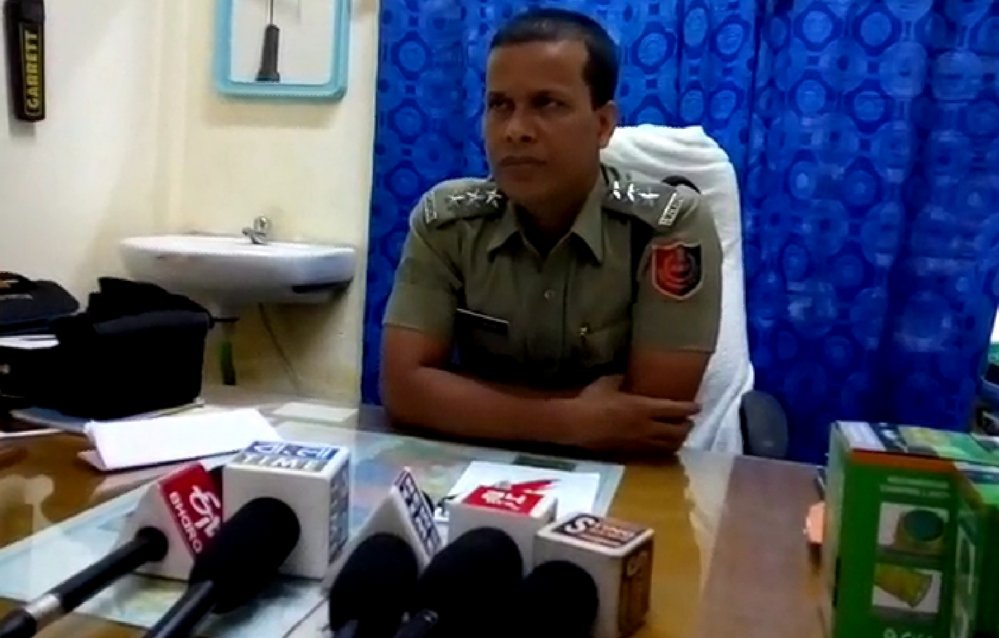 Sting Newz Service : A concealed video recording by a family member during a nocturnal raid by a police SDPO at their home, which holds the killing threats to an ABVP worker, the host of raided home, gone viral putting Nadia police at a little back foot. Though the officer stated it was not his voice, the viral video placed the office in a critical plight.
Some Police personnel were injured from brick batting during a clash between TMCP and ABVP at Ranaghat college in Nadia some days back. That was why police had been trying to find out a local ABVP leader Palash Bal allegedly for throwing bricks to police during the said college clash. But his wife Moumita Bal refuted the allegation done by police against him.
While Palash has remained untraced, SDPO Ranaghat Laltu Halder raided his home at around 1.30 am, a few days back.
The SDPO allegedly threatened his wife to kill him and before that the officer would beat up him under the feet that subsequently put him in gangling and blindness.
He said so during raid at his home. But a family member recorded the whole of SDPO's activities on video in a latent way. It got viral.
When the media asked SDPO regarding the same on Friday, he refuted the allegations. He said, "I went there to raid but the voice is not mine."
The happening rattled the area.
However, Palash Bal's wife Moumita said," SDPO Ranaghat raided our home at around 1.30 am. about four days back without any lady police constable. He threatened to beat up my husband to make blind and he told he would arrest him after 6 months interval just to beat up brutally and thus to kill him. I am in profound fear with my children and about life of my husband. He is no criminal. But Police plans to kill him as he is an ABVP worker. We want justice."
After the incident of clash at Ranaghat college some days back, police arrested a few ABVP workers and bet up illegally.
To protest the same, BJP had taken a programme of demonstration. That was why, the BJP Nadia South President, BCKV Professor Manabendra Nath Roy went to SDPO Ranaghat with application for permission of the demonstration.
He said, " SDPO misbehaved with me, threw unseemly words and drive out from police station. If it is to face by a President of a District Unit of the India's biggest party BJP, it is easily understandable what is the fate of a common people at police station in West Bengal. "